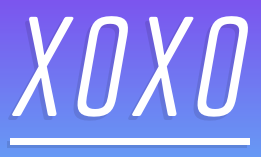 On Tuesday (September 11, 2012) I'll be speaking at Mobile 2.0 in San Francisco, on the Addicted to Mobile panel:
Research shows that you look at your phone sixty times a day – more often than a heavy smoker (with a 40 cigarette a day habit) smokes… Mobile can look like an addiction to some. To others, it is an opportunity, as it is about immediacy / availability, and the device knows about you and your environment. This panel will discuss the upside and downside of high mobile usage, its value, design issues and what happens when Google Glass hits the market and makes looking at your mobile every few seconds part of the 'new normal' fabric of life. Each panelist will have 5 minutes to pitch their views and debate the route for high usage to constant usage.
I'll be joined by representatives from Scale Venture Partners, Nokia, Polycom and LocationLabs. It should be a great event.
And then, a few days later, I'll be jetting off to Portland for XOXO, "an arts and technology festival celebrating disruptive creativity". I'm not speaking at this one – but I'm extremely excited about the event, and meeting some of my incredible fellow attendees. If you're in the Portland area next weekend, give me a shout; I'd love to meet up.